Licensed Clinical Social Worker and Owner – Mallorie Smolen
My name is Mallorie Smolen and I am a Licensed Clinical Social Worker (LCSW) in Colorado and Connecticut.
EMDR Certified Therapist, EMDR consultant in training, and Certified Sand Tray therapist.
"If we can share our story with someone who responds with empathy and understanding, shame can't survive." Brene Brown
I welcome you to our practice. I know seeking therapy isn't an easy thing to do, so I am glad that you are here! If we can do anything to support please do not hesitate to reach out and ask! We have a very open and inviting team who offers a variety of treatment support to meet your needs. We strive on professionalism, trust, advocacy, integrity, and respect. We cannot wait to meet you and begin you on your therapy journey.
I grew up in Connecticut and recently moved with my family to Loveland, CO. We truly love being in this wonderful state with all of the wonderful sunshine! I enjoy hiking the beautiful trails, seeing the wildlife, and of course the sunshine.
I am a person-centered therapist allowing you the space to explore your needs using a variety of treatment models. I meet with children and adults. I have nine years of clinical experience and am trained in the following areas: Certified in EMDR Therapy, Cognitive Behavioral Therapy, Play Therapy, OCD, Sensory Integration Therapy, Disruptive Behaviors, Depression, Anxiety and Mindfulness. As a clinician, I believe it's important to be a lifelong learner. I engage in ongoing supervision and attend professional development training to promote my growth as a clinician.
I graduated with my undergraduate degree from Eastern Connecticut State University in 2009 with a Bachelors in Psychology. I graduated with my Masters in Social worker in 2012 from The University of New England in Portland, ME. I obtained my LCSW in 2014 in the state of Connecticut. Upon moving to CO I was able to receive my CO license in 2018.
I also incorporate non-traditional practices during your session. If you feel comfortable I enjoy implementing holistic modalities such mindfulness, the use of essential oils, and playing the sound healing bowls.
Please reach out and ask any question that you may have! I look forward to meeting with you.
Trainings that I have completed:
Certified Sand Tray Training (Ana Gomez April and May 2023)
Easy Ego State Interventions (Robin Shaprio, 2021)
Ana Gomez Master Class Series 1-7 (March 2021 to May 2021)
EMDR Certified (May 1, 2021)
EMDR training (Elizabeth Legg Ph.d July 31, 2021)
Playful EMDR Therapy (Part I) (August 2020)
Ethical Dilemmas in the Treatment of Complex Trauma and Disassociation
Sand Tray (September 2020)
EMDR Integrative Attachment Trauma Protocol (IATP) for Children (Feb. 2022)
Integrative Parenting Modules 1-5 (December 2021)
Treating Complex Trauma with Internal Family Systems (October 2023)
My Services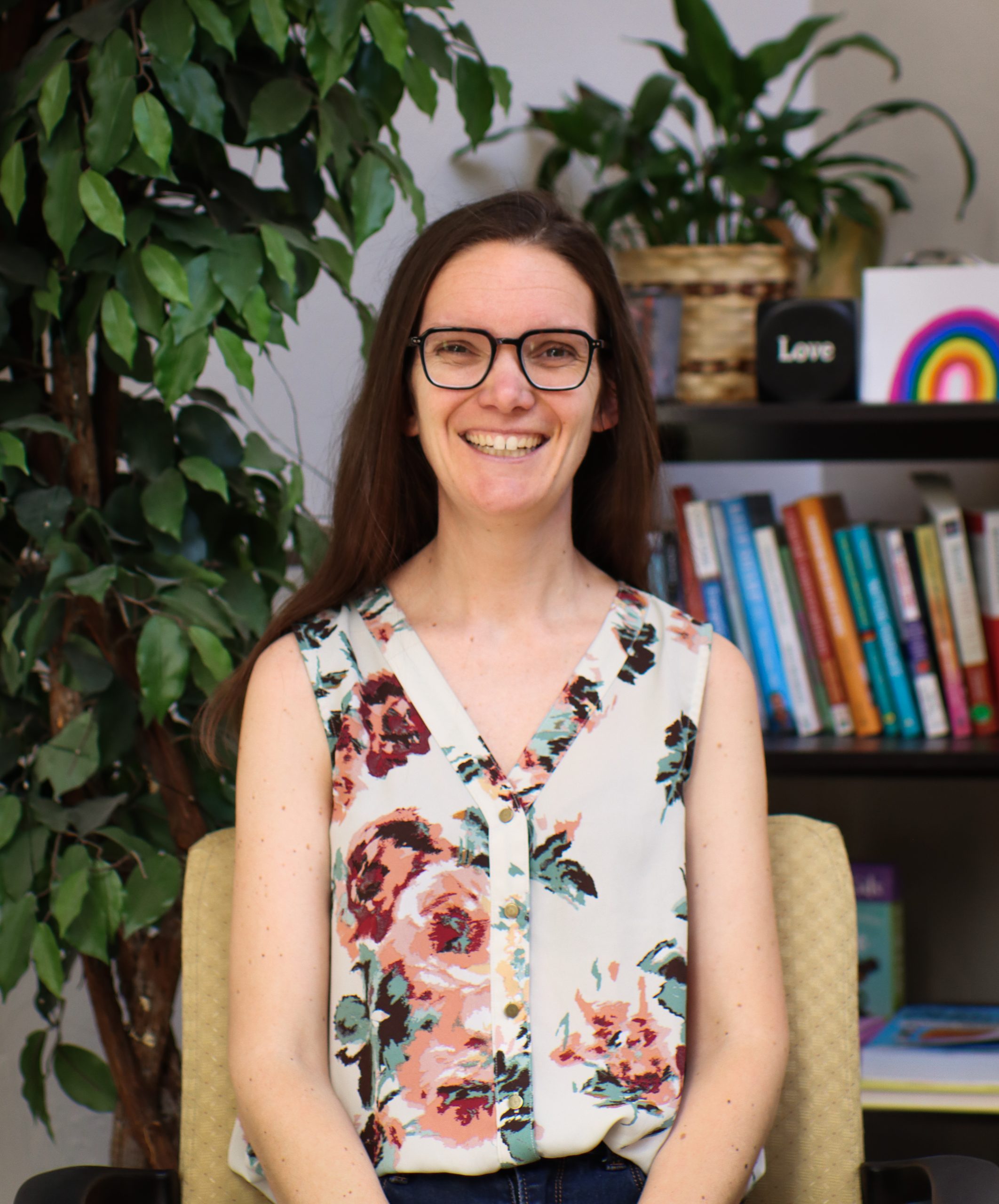 Hi there! My name is Stefani Edwards.
"Emotional well-being is just as important to us as breathing is!"
-BetterLYF
Hello, my name is Stefani and I am an EMDR trained therapist.
Since I was a child, I was consumed with empathy for animals and for friends' going through various issues.  There wasn't a stray dog I didn't pet or a friend who called for advice that I didn't try to help.
My desire is even more intense to help people overcome life's many challenges.  I provide a warm, empathetic, and safe environment where you can develop an interest in your own psychological growth.  Listening, exploring, guiding, and supporting are ways in which I help empower you to grow and evolve.  Through a collaborative relationship, we will work to minimize your struggles and maximize your ability to move through life's challenges with confidence. I am a person-centered therapist, and I tailor my modalities to match the needs of each individual person. My primary focus is working with teenagers and adults.
As a child, I grew up in sunny Florida, but my family often took vacations in Colorado where I fell in love with the mountains.  After graduating from the University of Florida, I decided to move to Colorado to enjoy the beauty of this state year-round.  I have two teenage boys and absolutely love our time together.  It wasn't until they grew older that I decided to pursue my dream of being a therapist and received a master's degree in Clinical Mental Health Counseling.
By the way, I still have tremendous empathy for animals and am never without a family pet.
My Services
My name is Jessica Austin (she/her) and I am an EMDR trained therapist.
"We may not be responsible for the world that created our minds, but we can take responsibility for the mind with which we create our world."  Gabor Maté
I am honored to take this journey with you. I am a person-centered counselor, believing that we all have the capacity for growth. My job as a therapist is to hold the space for your healing. I use an integrative approach incorporating modalities such as Solution-Focused Brief Therapy, Acceptance and Commitment Therapy, Gestalt, somatic work, mindfulness, Internal Family Systems, and Eye Movement Desensitization and Reprocessing (EMDR). My areas of focus are trauma, anxiety, life transitions, grief, gender, sexuality, and spirituality. I work primarily with adolescents and adults.
After working for years in educational and community services I answered the call to become a counselor. I have a Master of Arts in Counselor Education from Adams State University and a Master of Public Health from the University of Colorado. Before joining The Other Road Counseling, I spent a year and a half providing grief counseling through hospice.
I am originally from the East Coast but have been in Colorado for 14 years. When I'm not working, I enjoy spending time with my family (including our three dogs) and playing pickleball.
My Services
"Loving ourselves through the process of owning our story is the bravest thing we will ever do." – Brené Brown
Hi there! I am Sam and I am so glad you are here. Gosh, being a human can be hard sometimes, can't it? Perhaps even harder than we ever imagined it would be. I am a firm believer that no one should ever have to go through life's difficulties alone, which is precisely why I decided to become a counselor. While I know you have every ounce of strength, courage, and power within yourself that you will ever need to overcome those struggles, I will be here with you every step of the way to support, challenge, and encourage you as we work together toward your goals.
I believe that true, holistic wellness is always possible, even with the extremely painful and trying experiences life sometimes throws our way. I am a client-centered therapist who highly values the therapeutic relationship and I work very hard to create a safe, trusting environment where my clients feel heard, supported, and fully accepted just as they are. It is my goal to work with clients to identify their strengths, apply them to various parts of their lives, and address client concerns head on as we work through them together in a way that aligns best with their values.
As a Colorado native I have spent much of my life enjoying the beauty that our great state has to offer as a large part of my own wellness journey. I received a Bachelor of Arts degree in Psychology from the University of Denver in 2015. After undergrad I went on to play professional soccer overseas for a few years before pursuing my Master of Science degree in Clinical Mental Health Counseling from the University of Wyoming (graduated May of 2021). My travels and life experiences have given me rich exposure to many different cultures and individuals from all walks of life, which allows me to approach treatment with my clients from a multiculturally sensitive lens.
I have a wide range of experience working with clients of all ages using various modalities and techniques such as play therapy for children, talk therapy for adolescents and adults, expressive arts therapies, mindfulness, distress tolerance, emotional regulation, crisis and trauma work, along with CBT, and DBT. I recognize that there is no one-size-fits-all approach to therapy and we will work together to find techniques that fit best with your needs and goals. Regardless of the method, you will ultimately be in the driver's seat and you will get to decide where we go on this journey. I look forward to working together!
My Services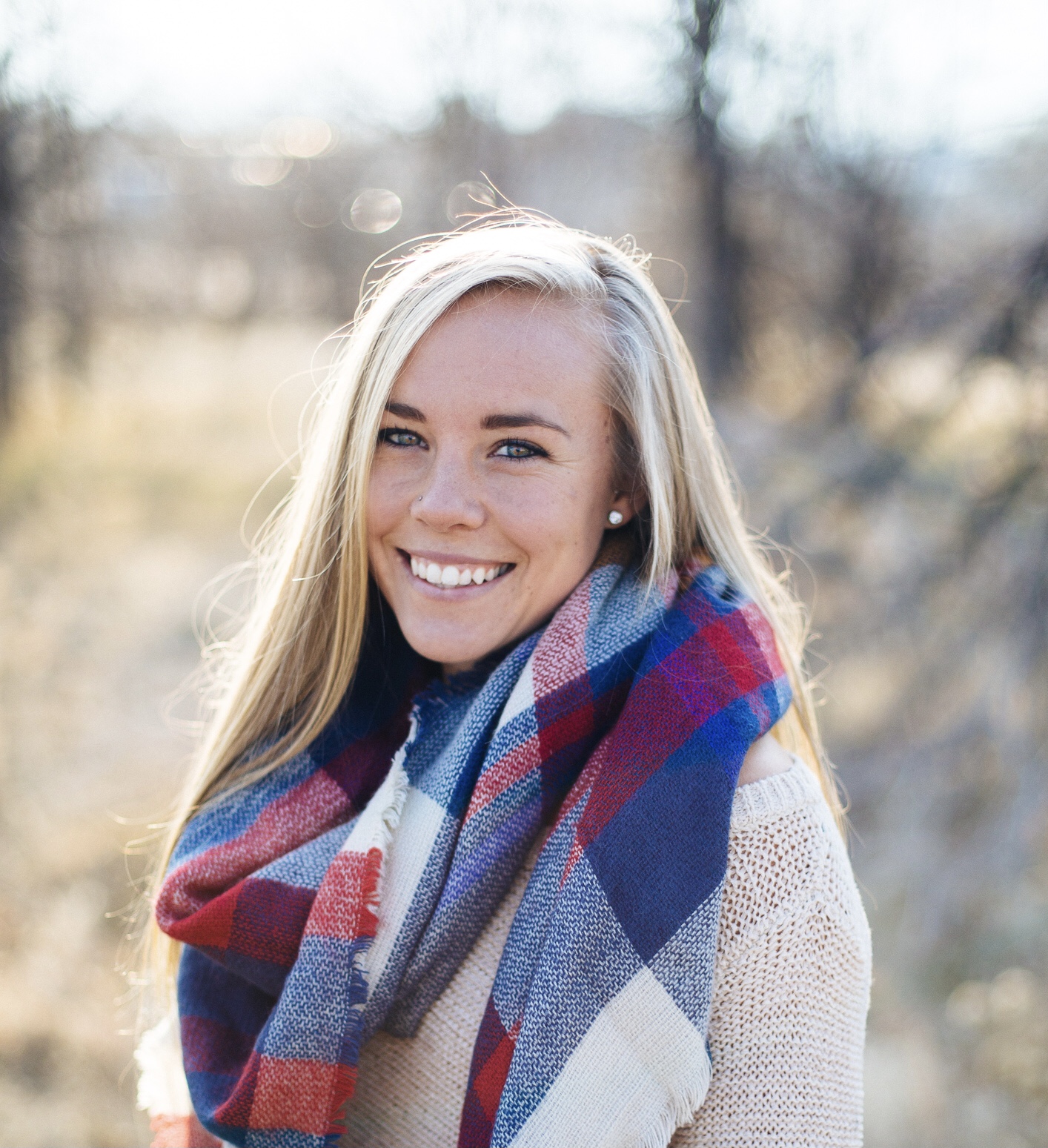 Hi there! My name is Marissa Katz.
"Courage starts with showing up and letting ourselves be seen." – Brené Brown
Hello, my name is Marissa (she/her) and I am a strengths-based, person-centered, and trauma-informed therapist and social worker.
Dr. Peter Levine once said, "Trauma is a fact of life. It does not, however, have to be a life sentence." I truly believe that, when open and ready, we have the ability to recognize, acknowledge, and heal from the challenging beliefs and experiences from our past that may be impacting our present. My goal as a therapist is to meet you wherever you are, fully and without judgment, to join you on your journey to a more whole and valued sense of life and self. I aim for our time together to be built on mutual trust and authenticity, and although I come to space with a lot of empathy, laughter, and care, I am not afraid to challenge you to work towards becoming a better version of yourself. I work with clients of all ages and utilize a variety of therapeutic modalities and holistic approaches based on what serves each individual best and aligns with their interests and values.
As a practicing Clinical Social Worker (which is a fancy way of saying a social worker who focuses on mental health), I see your past and present as only one part of your story, which also includes the people and systems you've encountered and the ways our world has shaped your life and your truths. Beyond our work in our sessions, my aim is to make life feel easier for you- sometimes that can happen with outside resources. With your interest and consent I would be happy to explore these outside options with you if they feel relevant.
If you're wondering about me, I was born and raised in New York City (you can tell I'm very "East Coast") and am now based in Longmont with my two very furry cats and my fiancée. I am Poly and Queer, culturally Jewish, Neurodivergent, mostly able-bodied, invested in social and environmental justice, and I am open to working with folks with similar or completely different backgrounds, beliefs, values, and experiences than my own. Though I am now a Clinical Social Worker at The Other Road Counseling (having received my MSW at Colorado State University), I originally earned my undergraduate degree in theatre. You can say I'm a little bit of a theatre nerd! When I'm not singing in the car, you can find me spending time with loved ones, taking care of and eating plants, making or experiencing art, petting every creature I encounter who's open to it, or wandering around outside taking in all the nature I can.
My Services
Hi there! My name is Monica Vessio.
"The curious paradox is that when I accept myself just as I am, then I can change."
Carl Rogers
Hello, my name is Monica and I'm so happy you've taken the first step in your therapy journey! I
truly believe we live in an era of instant gratification, overwhelming news outlets, and
increasingly more and more difficult obstacles to face. My goal as a clinician is to provide you
with a safe space to be vulnerable without fear of judgment or repercussion.
Who I Am
Raised by Italian immigrants, I had a very 'old school' upbringing where mental health wasn't
discussed, or even really known about. I understand how discouraging it is to have feelings
invalidated, shrugged off, or not taken seriously. It was not long before I was experiencing
heightened levels of anxiety and depression as a child and adolesent. As time progressed,
communication, education, and openness were essential in my journey to becoming who I
currently am.
I graduated with my undergraduate degree in Psychology from York University in Toronto,
Ontario. After working in the field for a few years, I decided to go forward and apply for a
graduate program in counseling. I am a recent graduate of the University of Northern Colorado's
Clinical Counseling masters program. I have also obtained my LPCC, and I am currently in the
process of working towards full licensure in Colorado.
When I am not in practice, I enjoy playing video games, anime, roller skating, hanging out with
my two cats, watching horror movies, and being in nature!
My Philosophy
Our values are what drives us in life. Our goals, thoughts, communication styles, relationships,
and hobbies stem from what we truly hold close to our hearts. When we become fused with
unhealthy ideas and language ("I'm not good enough", "I have no future", "There's no point"), we
are taking our thoughts literally and encouraging self-defeating behavior. Unhealthy coping
comes when we become incongruent with what we truly value, and avoid or 'stuff down' those
uncomfortable feelings. By identifying these, we can work together to identify ways to help you
live through your values and manage everyday stresses.
Having an open dialogue about our struggles and developing healthy communication habits
helps get us to the place where we want to be. I understand how uncomfortable therapy can be
at first, but I truly hope we can work together to get you to a place where you want to be!
I have experience in working with trauma, grief/loss, depression, anxiety, LGBTQ+, suicidal
ideation, and chronic illness/TBIs. I have previously worked with children, adolescents, adults,
and elderly folks.
My Services
Hi there! My name is Drew Feldbaum.
Hi there!
Life can be messy, terrifying, and incredible. I became a social worker because connecting with people in whatever season their life is in allows me to truly witness the human experience.
Why I work with trauma:
There is hope. Complex trauma, attachment insecurities, anxiety, depression, multiplicity, suicidality…etc…all of these have the potential to heal. That doesn't mean that the terrible things that happened can be reversed because, well, I'm not a magician, nor time traveler (although that would be great). However, we can re-orient stuck parts who are still living and reliving memories underneath the surface, the negative beliefs about the Self that come with them, and the responses that are attempting to be protective, but may also need some re-orienting. It might feel like this is how you've always felt and how you always will feel because we cannot take away what happened, but I can tell you from experience personally and professionally that it is very possible to move forward. Let's give it a go to let go.
I work with highly-motivated folks who are seeking Eye Movement Desensitization and Reprocessing (EMDR) therapy. I particularly enjoy working with those who have previously experienced domestic violence and/or child abuse/neglect. The majority of my training has been through the International Society for the Study of Trauma and Dissociation.
My Services
Meet Our New Intern, Madeline!
Hello! My name is Madeline Brown (She/Her). I am excited to meet you! Before I delve into my life as a professional I want to share a little bit about myself. I am an MSW intern from Colorado State University. I consider myself to be a passionate and driven individual hailing from Baltimore, Maryland. I graduated with my bachelor's degree in the Fall of 2022, and bring a wealth of knowledge and dedication to my practice. Beyond my professional pursuits, I find solace and joy in exploring the captivating Colorado outdoors through hiking, camping, and foraging wild edibles. When I'm not immersing myself in nature, I cherish precious moments with my two cats and dog, and I deeply value the warmth of quality time spent with my family and friends.
In my practice, I embrace the integrative power of Internal Systems Theory and Trust-Based Inter-relational Interventions. As we embark on this transformative journey together, my focus will be on helping you navigate the complexities of life and the unique challenges you face. My approach centers on creating a safe and non-judgmental space where you can explore and make sense of your emotions, thoughts, and experiences. I believe that authentic connections and a trust-based therapeutic relationship are essential for healing and growth. Together, we will explore the complexities of your inner selves, understanding Core Values, Inner Critic, Inner Child, Self-Acceptance, Attachment Styles, and Strengths Work. Through a solution-focused approach, we will uncover barriers and work towards tangible goals, empowering you to overcome challenges and foster personal growth.
Our focus will be on your unique needs and concerns. My commitment is to create a safe and non-judgmental space where you feel seen and heard, and together, we will navigate your internal landscape, paving the way for transformative change and a more fulfilling life.
My Services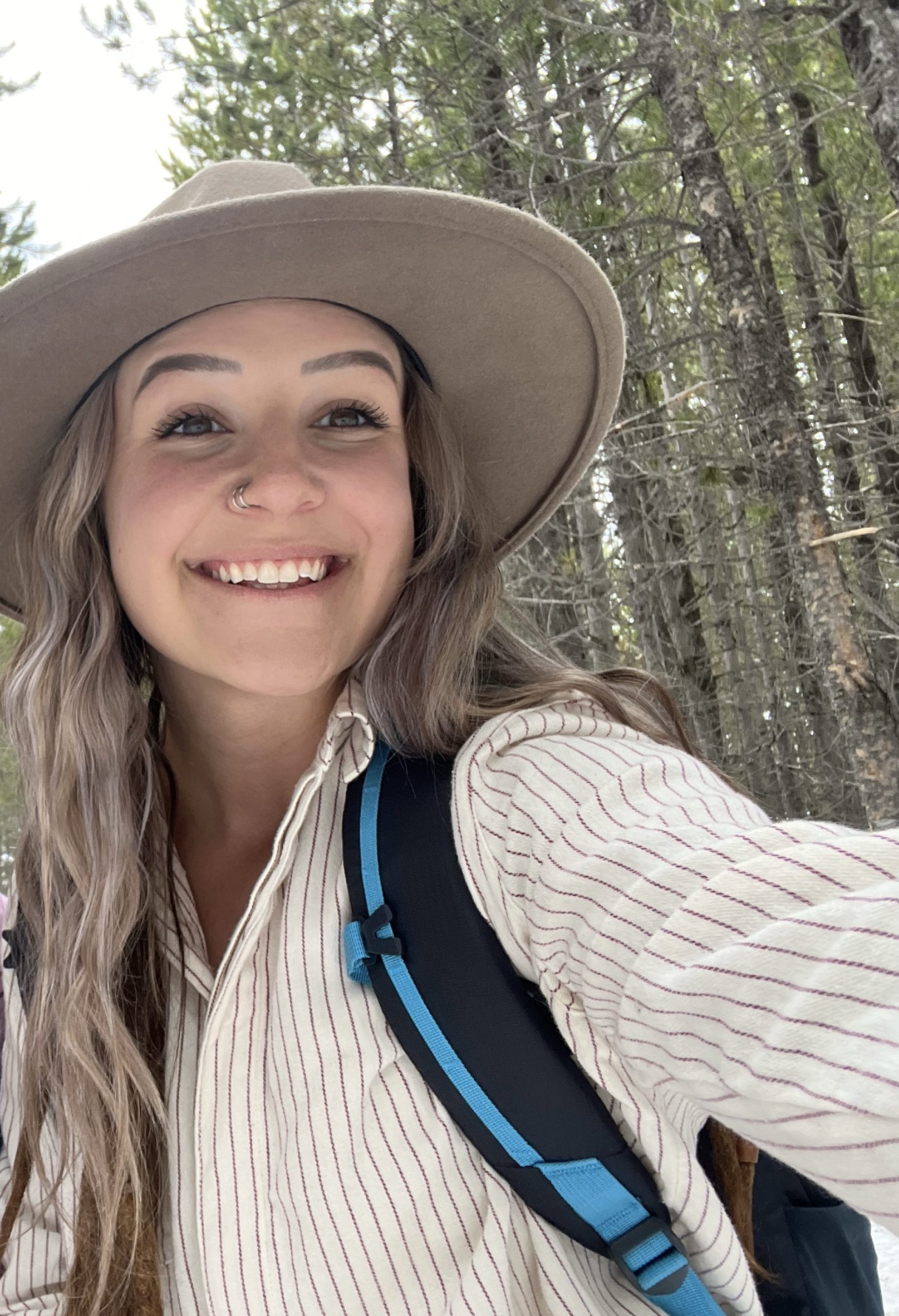 Meet our new Intern, Anna!
"There is light in darkness, you just have to find it" – bell hooks
Hello! My name is Anna Aretos (She/Her/They/Them) and I am one of the MSW interns here at Other Road Counseling. My main focus is providing care with an understanding and open mind that helps clients make a collaborative effort to focus on their strengths, goals, and needs as well as implementing anti-oppressive therapeutic practices. My goal as a social worker and as a student is to come to the table with a trauma informed perspective, the ability to help develop skills for emotional regulation, and the work to create a comfortable environment to help others develop a sense of felt-safety.
About me:
I am currently a Masters level Social Work student in CSU's advanced standing program in Fort Collins and I have my Bachelors in Social Work from CSU. I am originally from the suburbs of Chicago, Illinois and moved out to Colorado six years ago for college and I've lived here ever since! Along with being a Masters level student, I am also a Youth and Family Coach at a child and family trauma center in Fort Collins and I have a background in working with adolescents, young adults, and their families. I am incredibly passionate about mental health and I couldn't imagine myself in any other field! While I'm not working or doing school, I love to hike, create art, play video games, craft, cook, and be around my loved ones.
My Services