Check out our New Sound Healing Group!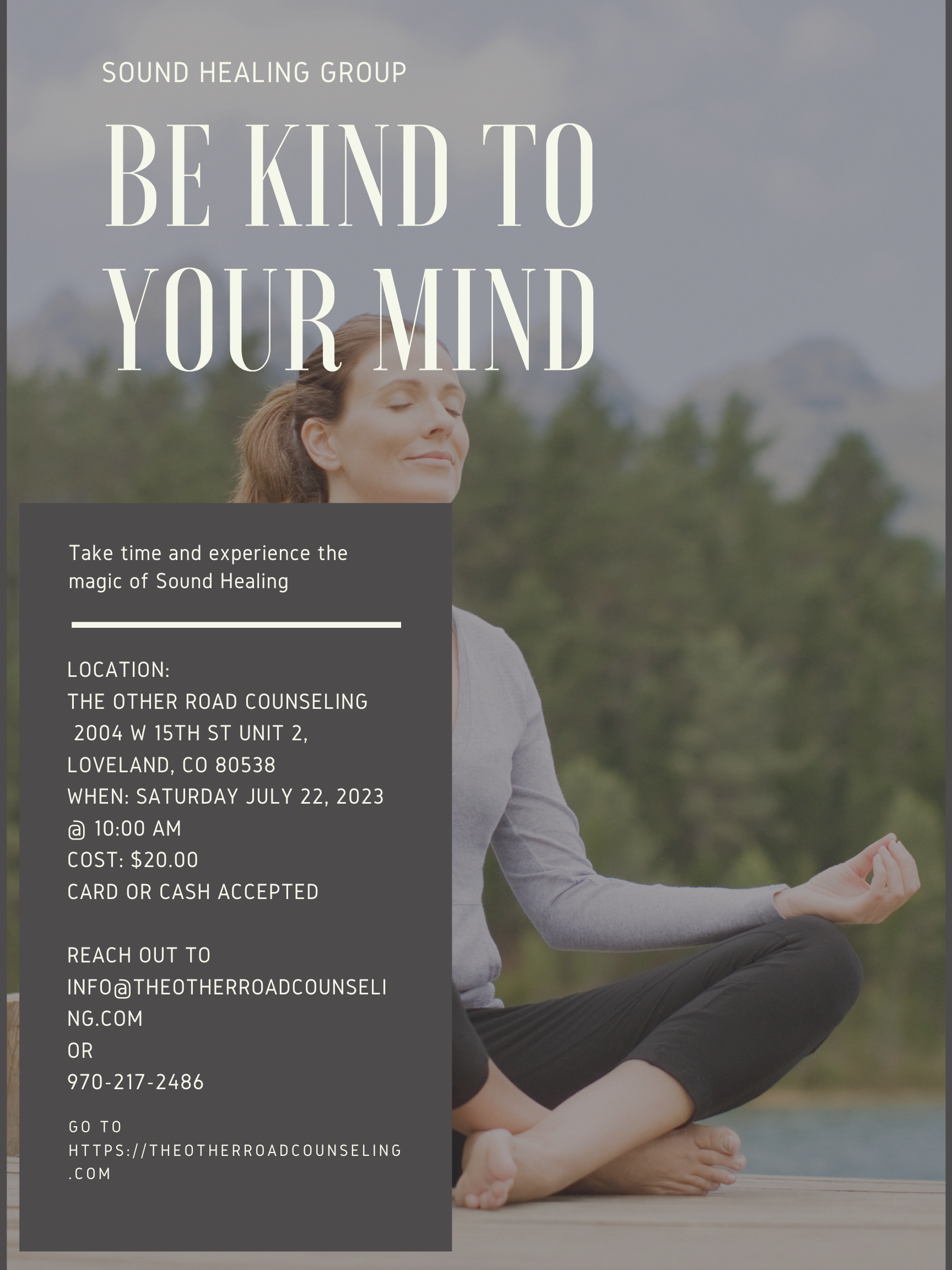 If you are interested in joining the group, please email info@theotherroadcounseling.com or call the office at 970-217-2486. We look forward to seeing you there!
Sound healing uses the power of sound to restore one's mind, body and spirit back to a state of balance. The harmonic vibrations from the instruments have a relaxing effect and promotes healing and well-being.
How Does Sound Healing Work?
The frequencies that are generated from the sounds and vibrations of the singing bowls, gongs, tuning forks and any other instrument cause cells to compress and relax. This then causes the body to relax and feel less stressed.
What are the Benefits of Sound Healing Therapy?
There are several benefits to sound healing. Here are some examples:
Reduce Anxiety, Insomnia and depression
Lowers blood pressure and cholesterol
Improves circulation and respiratory rates
Release of blocked emotions
Increases vital energy flow, creativity, intuition
If you have any questions or are interested in hearing more about sound healing, feel free to contact me here or call me at (970) 217-2486