Hello!
Thank you for viewing my EMDR Consultations page and video! My name is Mallorie Smolen, LCSW. I am EMDR certified as of May 2021 and was trained by Elizabeth Legg, PhD, LPC, NCC at The Road Less Traveled Counseling Center in Denver, CO. I have also worked with many great EMDR certified consultants such as Marshall Lyles, Natacha Kerelejza, Lee Gallagher, Elizabeth Legg, Viviana Triana and Stephanie Armstrong. I am currently a CIT (Consultant in Training) and working my way to becoming a Certified Consultant. 
Please see below a list of the EMDR trainings that I have completed: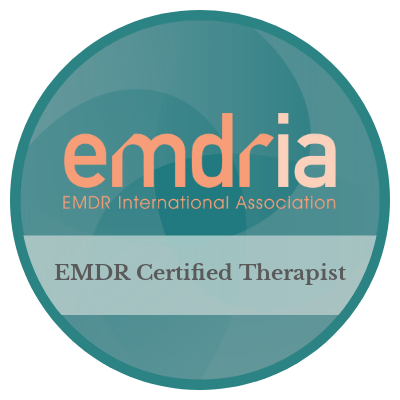 Easy Ego State Interventions (Robin Shaprio, 2021)
Ana Gomez Master Class Series 1-7 (March 2021 to May 2021)
Playful EMDR Therapy (Part I) (August 2020)
Ethical Dilemmas in the Treatment of Complex Trauma and Disassociation
Sand Tray with Marshall Lyles (September 2020)
EMDR Integrative Attachment Trauma Protocol for Children (Feb 2022)
Now Offering Group and Individual EMDR Consultations
I am offering EMDR consultations for clinicians who are applying the EMDR 8 phases of treatment with their clients. I will work with you to pursue EMDR certification or if you would like consultation outside of certification. Individual and group consultations (up to four participants) are available.
What: Individual sessions are an hour in duration and group consultations are two hours in duration.
Where: Sessions will be held virtually through Zoom.
When: Group sessions are currently being held on the first Monday of each month from 9-11am Mountain Time. This group however is currently closed to new participants. Next group will be determined shortly and will be updated here accordingly. 
As a Consultant in Training, I can provide up to 15 hours of the required consultation hours for you to become certified. Those who are seeking EMDR Consultation do not need to be pursuing a certification but must have already completed Basic Training.
I specialize in working with children and adults focusing on attachment, emotional attunement, sand tray, and expressive art therapy.
For more information on EMDR Sessions, please contact me to discuss session times and pricing! I look forward to hearing from you!
Please watch my video to learn more on how I could best meet your needs as your consultant in training. This video shows many exercises that explores theory of attachment, attachment repair, emotional attunement, and explores the 8 phases of EMDR therapy
Endorsements
"Mallorie radiates compassion as she shares her knowledge and builds the confidence of those who are fortunate to meet with her. She is a joy to know and is making a significant impact on the mental health community." – Marshall Lyles, LPC-S, LMFT, RPT-S, EMDRIA Approved Consultant
"Mallorie has a fierce commitment to the art of healing. Her warmth, compassion and commitment as a therapist and professional are a gift to those graced to work with her." – Natacha Kerelejza, LCSW, EMDRIA Approved Consultant
Sign Up For Your Consultation Today!